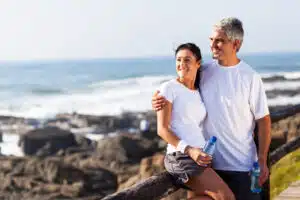 Welcome to Furbabies Blog – A Paw-some Adventure with Amanda and Alan, not forgetting Frankie!
Hello, fellow dog lovers and enthusiasts! We're Alan and Amanda, the proud pet parents of our adorable French Bulldog, Frankie. As devoted dog owners, we're on a mission to provide our furry companion with the best life possible, and we want to help you do the same.
Here at Furbabies Blog, we celebrate the joys of being a pet parent, sharing the valuable lessons we've learned from years of caring for our own four-legged friends.
Our passion for pets began many years ago, and since then, we've experienced the full spectrum of emotions that come with dog ownership. From the elation of bringing a new puppy home to the heartache of seeing a beloved pet fall ill, we've weathered it all.
Our journey has taken us through an array of challenges, including food allergies, training problems, and obedience issues. Each hurdle has taught us valuable lessons, and we want to share that wisdom with you.
At Furbabies Blog, we're dedicated to providing you with practical advice, helpful tips, and heartwarming stories, all based on our own experiences with our precious pups. We'll share everything we've learned, from the best food to keep your pet healthy and happy, to the most stylish and functional doggy apparel.
Whether you're a first-time dog owner or a seasoned pet parent, we're confident that you'll find something valuable here.
As pet owners ourselves, we understand the importance of finding high-quality products at reasonable prices. That's why, when we recommend items such as food, leads, clothes, and more, you can trust that we're doing so with your pet's best interests at heart.
We only endorse products that we would use for our own beloved Frankie, and we stand by our recommendations wholeheartedly.
We're committed to offering you the best guidance possible, but we also recognize that we're not experts in every aspect of pet care. While we'll do our best to provide helpful advice, we encourage you to seek professional guidance whenever you're unsure about your pet's specific needs.
Your pet's health and well-being should always be your top priority, and a qualified veterinarian or trainer can provide the specialized expertise necessary to ensure their happiness.
Here at Furbabies Blog, we're not just a resource for pet parents – we're a community. We invite you to share your own experiences, ask questions, and connect with fellow dog lovers who share your passion for providing the best care possible for our furry family members.
So, welcome to our world of wagging tails, slobbery kisses, and endless love. We're excited to embark on this journey with you, and together, we'll create a world where every fur baby is cherished, protected, and celebrated.
Thank you for joining us at Furbabies Blog, and remember – the love and care you give to your pet will be returned tenfold!
With love and paws, Alan, Amanda, and Frankie 🐾
Amanda and Alan : Goals
As you join us on this exciting adventure, you'll find a variety of content on Furbabies Blog, including:
Training Tips & Tricks: Navigating the world of dog training can be a challenge, but we're here to help. From basic obedience to addressing problem behaviors, we'll share our favorite techniques and strategies to help you build a strong bond with your pet and keep them on their best behavior.
Health & Nutrition: Our pets' well-being is our top priority, and that includes what goes into their bellies. We'll explore the world of dog nutrition, discussing dietary needs, food allergies, and the best products to keep your fur baby healthy and strong.
Grooming & Hygiene: Keeping your dog looking and feeling their best is essential for their overall well-being. We'll share tips on grooming, dental care, and more to ensure your pet stays clean, comfortable, and happy.
Product Reviews: With so many pet products on the market, it can be tough to know which ones are worth your time and money. We'll do the research for you, sharing our honest opinions on everything from toys to beds, collars, and beyond.
Heart-warming Stories: Being a pet parent comes with its share of highs and lows, but at the end of the day, the love we share with our pets makes it all worthwhile. We'll share heart-warming stories of our own experiences and those of other pet parents to remind us all of the joy and happiness that our fur babies bring into our lives.
Guest Posts & Interviews: We're not the only ones with pet care wisdom to share! Furbabies Blog will feature guest posts and interviews with experts in various fields, from veterinarians to trainers, so you can benefit from their knowledge and expertise.
Community Corner: We're all in this together! Our Community Corner will feature your stories, questions, and advice, fostering a sense of camaraderie and support among our fellow pet parents.
We hope you'll find our blog both informative and enjoyable, as we strive to create a space where pet parents can learn, laugh, and bond over our shared love for our furry family members.
Once again, we're thrilled to have you as a part of our Furbabies Blog community. Don't hesitate to reach out to us with any questions, concerns, or suggestions. After all, we're all here to learn and grow together, providing the best possible lives for our beloved pets.
So, grab a leash, a comfy seat, and your fur baby, and let's embark on this amazing journey together. Welcome to the Furbabies Blog family!
Tail wags and puppy kisses, Alan, Amanda, and Frankie 🐾