Behind the Explosive Business of Designer Pet Accessories
The lucrative animal products market is expected to reach a whopping $36.89 billion by 2025! From luxury brands like Saint Laurent and Prada to designer pet accessories from Thom Browne — the sky's the limit when it comes to pampering our beloved four-legged companions. You won't believe how much money can be spent on them––it's enough to make your head spin!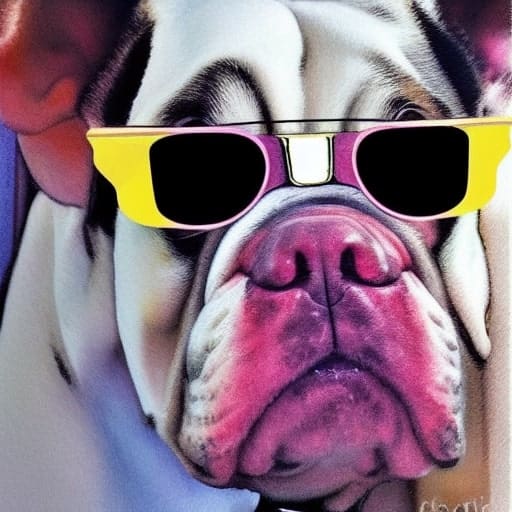 Table of Contents
Dog fashion & dog accessories – perhaps the cutest madness ever!
In this modern era, designer dog clothes brands are all the rage. Of course, our beloved dogs deserve to look their best and fashionable too! Dressing your pup up in chic styles is also a terrific way for us humans to show off our furry friends.
People simply love making sure that their pooches have the latest fashion trends as it adds an extra element of fun and excitement to owning a pet. Therefore, why not try out some stylish outfits on them?
Who could resist the cuteness of a pup wearing stylish garments? Especially since our modern lives are becoming increasingly demanding, some pet owners have been looking for fun ways to make life better – one such way is by adorning their pooches with fashionable dog clothing.
Whether you want to make sure your precious pooch is warm and comfortable in wintertime or simply stand out from the crowd, there are plenty of reasons why designer dog clothes may be a practical choice.
So, if you're looking for an attractive way to keep your pup cozy yet chic – look no further! Investing in some pieces of designer dog wear today might just do the trick.
Why are Designer Pet Accessories on the Rise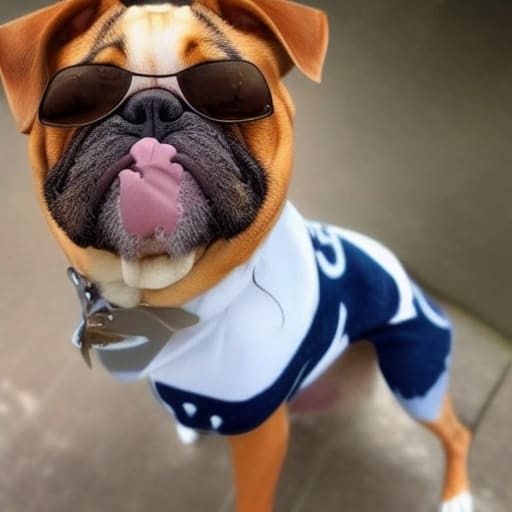 Designer pet accessories are growing in popularity for a variety of reasons. The obvious one is that people love to dress up their pets as they would themselves or their children!
But there is also the deeper level at which pets have become an essential part of many households, and individuals want them to look presentable everywhere; be it inside or outside their homes.
What's more, with technological breakthroughs, dog owners can now purchase chic and durable accessories for their furry companions.
What's remarkable is that society has become increasingly tolerant of individuals who express their immense love for dogs in public settings.
Why your pet needs the best designer dog clothes and accessories
Your pet deserves top-notch designer gear because they are an important member of your household.
Just like you want to dress up your child in the latest trends and fashions, why not extend that same courtesy to your furry friend? Not only will they look great, but their designer dog clothes can also ensure maximum comfort and stylishness.
The Impact of Dog Designer Fashion
The pet industry has been revolutionized by the emergence of luxury dog clothing. Not only are people investing in gourmet dog food and product accessories, but also finer collars for their precious pups.
The demand for designer pet clothing is soaring as the craze for luxurious items continues to rise. With a larger variety of options available, owners can now express their style through high-end fashion pieces crafted with love just like how they would dress!
Pets, who are often perceived as members of the family, deserve to look their best. Many view them as an extension of themselves and wish to dress them in designer dog clothes that align with their style.
Not only is seeing a pup sporting fashionable apparel aesthetically pleasing but it also brings joy – what's not to love? That said, it is evident why designer fashion and dog accessories have made such a grand impact!
Brands are cashing in on the trend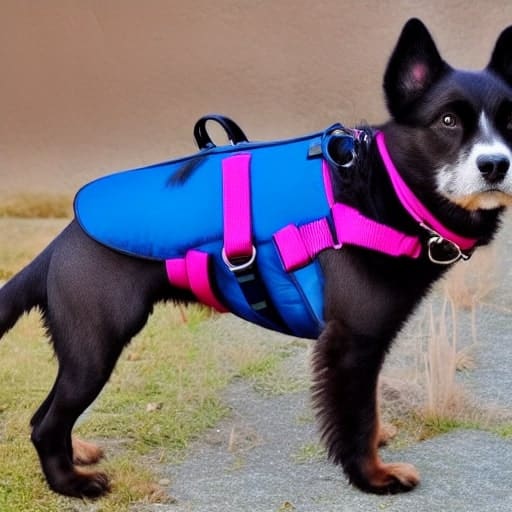 The demand for stylish pet products is skyrocketing, and designer dog clothes are no exception. It's not surprising that many fashion brands have released their collections of fashionable doggie apparel to meet the growing needs of customers.
Betsy & Iggy, Pucci Pets, and Oscar Newman are some of the most sought-after labels when it comes to getting your important puppies dressed up in style!
Whether you're seeking casual street wear or a more sophisticated and elegant look, the vast selection of pet apparel from these brands is sure to contain something that suits both your beloved furball's personality as well as your style.
From comfortable T-shirts and hoodies to dressy outfits, raincoats, or a dog collar- options are plentiful!
Why your pet needs the best designer clothes and accessories
Your pooch is an important member of your family, and it's only right to give them the best. This entails supplying top-notch designer dog apparel, nourishment, and shelter while also keeping up with their fashion trends!
Treating our four legged friends to the finest ensures they know how much you care for them – because that's what being a part of a loving family means.
It is just as important to dress your pet comfortably and stylishly as it is to dress your child. Your pup can be the most fashionable pooch on the block with cute clothes that fit their body type, regardless of whether they are male or female.
Not only will this make them look more put together, but also keep them warm in wintry weather and cool in hot weather!
Animal lovers are spending more on their pets
Individuals are investing more money in their pets for several reasons – from believing that animals reflect themselves, to wanting to provide the best food and care for both pet well being and owner-pet relationship improvement.
But let's be honest; some people simply purchase designer dog clothes because they enjoy pampering their furry friends!
Pet owners now spend more money than ever on their furry friends. A whopping $66 billion was spent in 2016 alone, and those numbers are only predicted to rise over time.
The answer is straightforward – people simply love their pets! Whether it be buying them dog clothing or toys or taking them to grooming appointments, pet owners will buy designer brands and do whatever they can to show their beloved animals that they care.
Designer pet accessories are becoming more popular
If you want to keep your pup looking fashionable and in style, then it's no longer enough to simply buy them the trendiest of doggy fashion; now they need fancy pet accessories too!
From designer dog clothes to a swanky dog collar, more people are finding ways for their furry friends to look and feel amazing. As demand soars ever higher for dog clothing, so does the number of stylish options being made available.
Spoil your furry companion with the newest designer dog clothes and carriers! Whether you're searching for something fancy or simply stylish, trust that your favorite designers have got you covered. Your pup will be forever grateful…or at least give lots of licks to show their appreciation!
Dog collars, leashes and harnesses
Whether you're looking for something fancy or casual, there is no shortage of styles, colours, and fabrics when it comes to dressing up your pup. But with so much out there, how do you find the perfect one for your beloved companion?
Designer Dog Collars
Before you purchase a pet collar, there are several factors to contemplate. For starters, what size and weight are appropriate for your important puppies?
Smaller dogs need lightweight collars that won't hinder movement, while larger canines require something sturdier that will withstand additional stress.
Additionally, if they're active or tend to swim in the summertime months then waterproof or reflective collars might be more suitable options.
If you want to make sure your pup stands out on its next stroll, opt for an elegant designer collar! You can choose from a variety of materials – leather, rhinestones, Swarovski crystals, and more.
And with its rainbow of colours and styles available in the market today, there's something that is bound to suit any taste. So go ahead and add some shimmering glamour in your specially designed choice to your furry friend's look!
Designer Leashes and Harnesses
As a pet parent, you're constantly on the lookout for products that will ensure your four-legged companion can explore outside with ease and style.
But sifting through the endless choices of dog leashes and harnesses can be overwhelming! To help make sure you get what's best for your very important puppies, here is an easy guide to finding their perfect leash or harness:
Functional Designer Dog Clothes (for winter, rain, etc)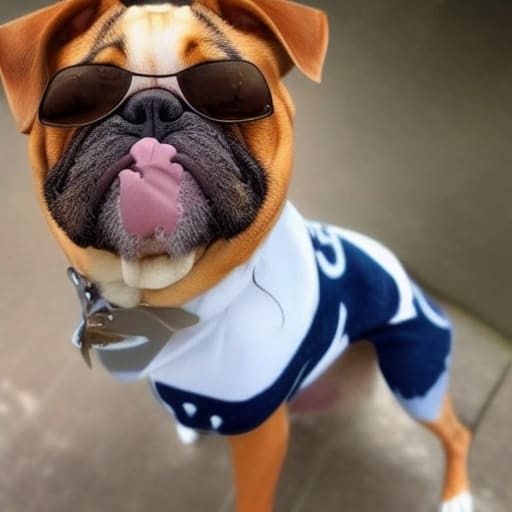 Dogs not only require clothing to protect them from the elements, but they deserve fashionable attire too. From warm winter coats and raincoats during inclement weather, to foot protection in extreme temperatures–there are many practical pieces of dog clothing on the market for our furry friends.
Unfortunately, those items often lack an eye-catching aesthetic that appeals to their owners as well.
It's time to revolutionize the way dogs are dressed. Dog owners should have access to fashionable yet practical dog clothing for their pets that truly fits them well. Manufacturers must keep this in mind when creating future collections of designer pet apparel.
Beds for dogs
If you're looking for a luxurious and attractive way to pamper your pup, then designer dog beds are a perfect choice.
These trendy pet accessories provide both supreme comfort and stylish flair – so much better than traditional pet bedding! Plus, some models come with washable covers that make cleaning up those inevitable accidents quick and easy.
Investing in designer beds may be costly, yet numerous pet lovers feel it's a worthy expense. We both need to sleep properly for our health and well-being! With an upscale bed, your pup can drift off into dreamland with style.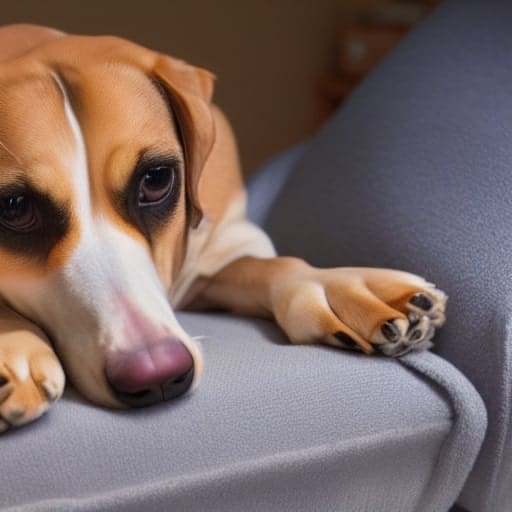 Not only this; professional breeders and owners take pleasure from the advantages of designer beds.
Firstly, these beds are designed to provide optimal support for a dog's body and joints. Secondly, they usually come with detachable covers that can be easily cleaned – an indispensable feature in terms of hygiene.
Lastly, these beds strategically use top-notch materials so that your pup will have greater comfortability over extended periods compared to less expensive options.
Designer beds come in a variety of shapes and sizes, making it simple to discover the one that is ideal for your furry companion. In conclusion, there are numerous reasons why professional pet owners and breeders favour designer dog beds – they provide both style and support.
Our Thoughts
If you're searching for stylish dog clothes or collars, always prioritize your pup's comfort over any other factor. That is why we only recommend and endorse products that will make your fur baby happy in the dog park!
No matter the increasing demand for luxurious canine fashion and dog clothing, we always prioritize their well-being above getting our hands on exclusive items.
Summary
It is becoming more and more popular to purchase designer dog clothes and accessories for our pets. After all, they are a part of the family, and we want them to look their best! But with so many options available, it can be tough to know which products are worth the money.
Here are just a few reasons why buying designer dog clothes is important: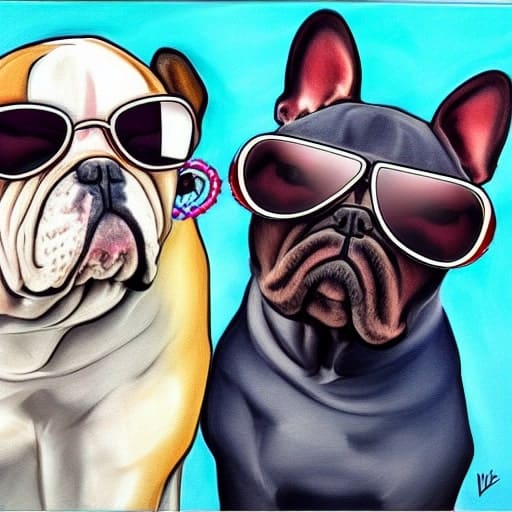 1) When crafting their products, designers put tremendous effort into making sure they are of the finest quality and safe for your pet's use.
2) Plus, with an array of sizes and shapes to choose from you can be certain that there is something here that will suit your furry friend perfectly!
3) Designer products are ideal for active dogs who require extra protection and warmth, as they provide both fashionable style and exceptional functionality.
4) Investing in designer items is a prudent choice considering their lasting quality compared to other cheaper alternatives on the market today.
So why not treat your pet to some stylish luxury? Check out the growing demand for all of the latest designer products available!